Well I finished re-reading Stephenie Meyer's, The Host. I had to refresh my memory since the movie is coming out March 29th. I will absolutely be in attendance. For those of you who have not had the pleasure of reading this novel I suggest that you do. I admit that it is hard to get into the book but once you get past the 5th or 6th Chapter you are hooked. I think it takes us a minute to grasp the souls and all the different names of everything and the fact that we have been invaded.....
Anywho, don't toss it to the side,keep reading and see for yourself.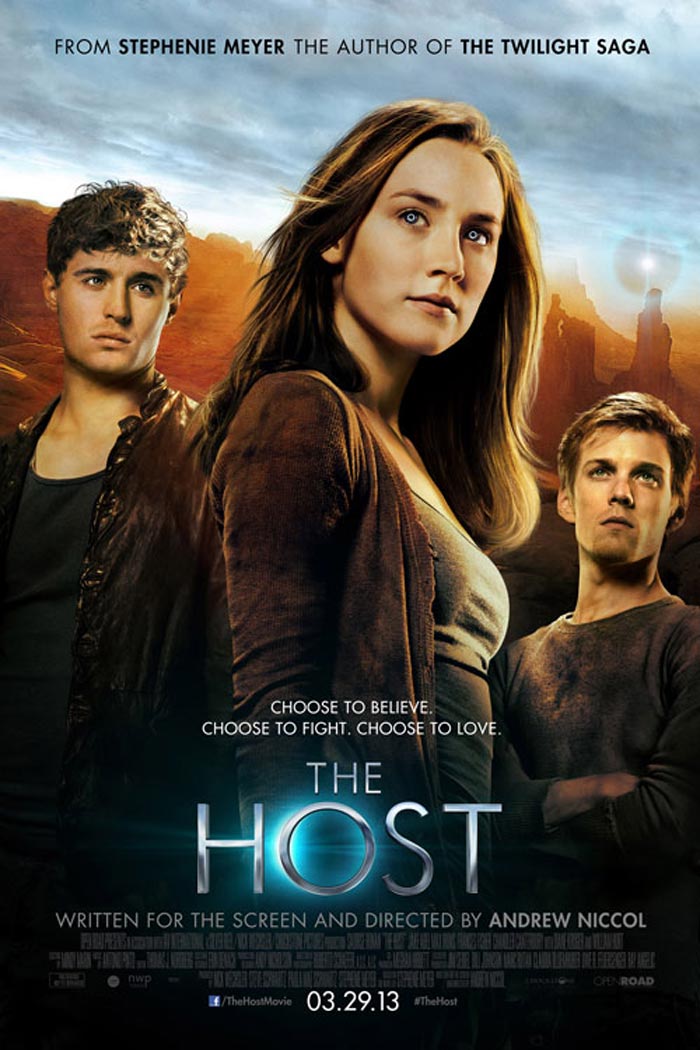 Be sure to check out the trailer for the movie.
And one more if that didn't peek your interest.....
So what do y'all think? Will you all be attending the movie? Do you think they've done the book justice so far? I have to say I'm pretty pleased from what I've seen in the clips & trailers.